Looking for something unique to frame and display on your walls?  We have some options for you!
Architectural Plans – Framed architectural plans make an interesting and different conversation piece.  Whether it's copies of the blueprints of your home or office or renderings of a favorite landmark, it's fascinating to see structures through the eyes of an architect.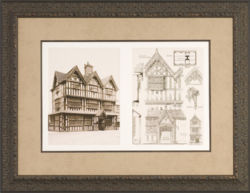 Clothing – Framing keepsake clothing items is a great way to preserve and display past memories.  Professional sports jerseys, wedding dresses, Christening gowns, and scout uniforms can be professionally framed to help you remember the big game, the big day, or the days when the little ones were, well…little.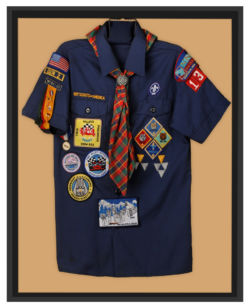 Embroidery – Framing a special embroidery piece makes a statement that you can cherish for years to come.  Whether it's a treasured piece created by a loved one or something you, yourself, have invested hours in, framing needle art requires attention to detail.  We recommend Museum Glass to show the detail in every stitch.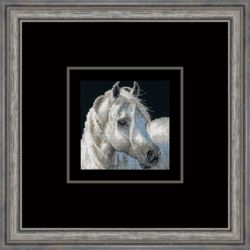 Click here to view the full list of ideas.