On Saturday, November 30th, support your local community by shopping small businesses.
You might not realize it, but when you choose to buy from a local small business, you're making a big impact in your community. According to American Express, for every dollar spent at a small business in the U.S., approximately $0.67 cents stays in the local community. That means more money for your friends and neighbors, as well as for local roads and schools.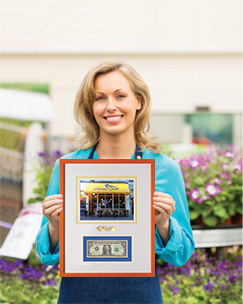 Show your support this holiday season by shopping at your local The Great Frame Up!