Congratulations!  Your wedding day is one of the biggest moments of your life and something you'll always want to remember.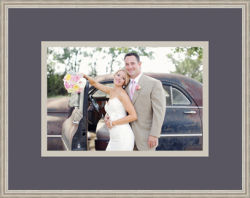 Custom framing those memories is a great way to display and preserve them so that you can fondly reminisce and even share them with your grandchildren.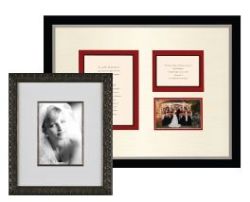 Our experts can design framing to suit your style, go with your wedding colors and show off your wedding keepsakes.  We commonly frame wedding portraits, but did you know we can also frame your bouquet, programs, invitations, and more?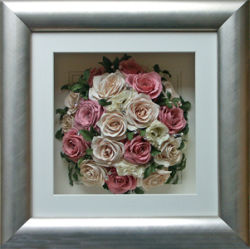 Bring us your photos, bouquet and other special wedding keepsakes. We'd love to hear your love story and can provide a beautiful design to display and preserve your wedding memories forever!