Do you own a Mid-Century Modern home?  Maybe you don't but you're still a huge fan of the look.  Either way, we all loved the super-swanky look of "Mad Men" and can appreciate the architectural treasures and wonderful furniture of the era.
You might already have the perfect Mid-Century Modern (MCM) furniture but how do you get the right look for your walls?  The MCM aesthetic is one of simplicity but it needn't be bland.  And The Great Frame Up is here to help.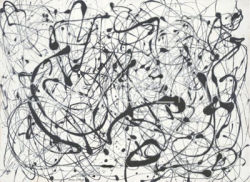 Abstract expressionism was the predominant artistic style of the period.  We can help you procure prints from some of the great artists of the time like Mark Rothko, Robert Motherwell, and Jackson Pollock.  There are also many great, more recent abstract expressionists whose work looks fantastic in MCM environments.  Some of them can be found here http://shopthegreatframeupart.com/art/mid-century+modern.  Some of the art images we have available can be printed in a range of sizes, ensuring the perfect image will fit proportionately in the perfect space in your home.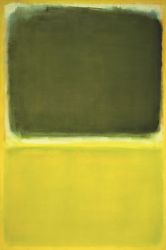 For framing, many of our clients who own MCM homes like to keep things neutral.  We find linen mats with a subtle texture provide a little touch of class without overwhelming the artwork.  And, of course, we can always interject a bit of color relevant to the art or your décor into the design, also.  We have some great frames, too.  One of our frame collections of which MCM aficionados are especially fond is available in a few different square and beveled profiles (shapes) made from solid maple, cherry, or walnut.  Another collection is made from hand-waxed, raw oak with water-gilded accents in either silver or gold.  Whether you're framing an original Lee Krasner or a Rex Ray poster, our Museum Glass helps protect against fading and damaging UV light while minimizing reflections, providing you with optimal clarity.
We love MCM and can't wait to collaborate with you in designing your next framing project!
Featured image: Canadian Art Prints; Body Images: McGaw Graphics