There are some really fun (and not exhausting) home decorating trends to watch this fall. While the word "trend" seems constrictive or obligatory sometimes, in this case, it truly is being driven by personal taste and style.
This season, look for un-matched gallery walls, "curated" displays (displayed items you've already collected), flea market finds and eclectic pairings. You'll see darks with brights, bold patterns, and high contrasts, but you'll also see white-on-white and lots of neutral palettes as well.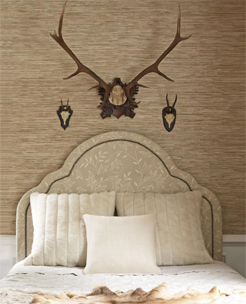 Fortunately, this year's seasonal trends seem to offer options to lots of personal styles – and in some cases, they lend themselves to blending to create a brand new décor trend – yours!